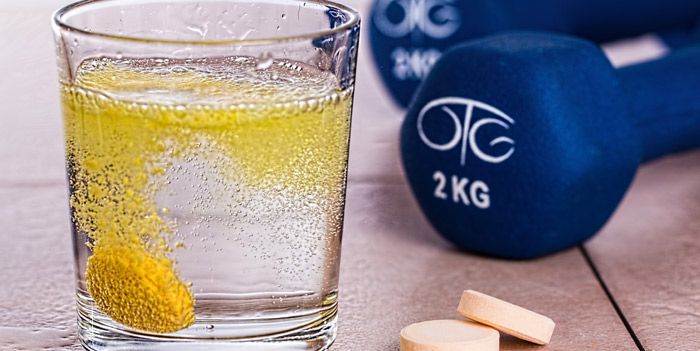 To Supplement, or not to Supplement that is the Question!
I'm often asked an array of questions that quite frankly go beyond my scope of practice. But never the less I always try to help my clients come to a deciding factor that best helps them reach their goals. Let me up front and clear that I'm not a Dietician nor I'm I a Nutritionist, all of which require more schooling then I care to cater to at the present moment. Never the less I do work with a local Diabetes Coordinator which has counselled numerous clients of mine.
Now to the main event!
What appears to be the main reasons people choose to supplement? Well there are a number of reasons why someone would want to supplement and they are all unique to that induvial. But here are a few common reasons why people want to take supplements.
What do I drink/eat after a workout?
I need more energy, are energy drinks/pre-workouts ok?
Do I need more protein?
If I take this fat burning pill I don't have to work as hard, right?
I head this testosterone pill will help me put on 10lbs of muscle in 90 days!
1. What do I drink/eat after a workout?
While eating a healthy balanced meal is important to overall health and wellness, the average gym goer really doesn't need to go out and spend hundreds of dollars at their local health and food store to see and feel any positive impacts in their wellbeing. If I had to give any recommendations as to what to drink after a workout it would be a protein shake with BCAA's. Now there are tons of companies all with their own flavors and claims to fame, so my suggestion is to go slow and try to find one you like the most and could possibly stand to drink for the next 30 days.
2. I need more energy, are energy drinks/pre-workouts ok?
Let's look at this question from a global approach, per say zoom out to see why one might need more energy? What affects energy levels? Sleep, stress, nutrition choices and last meal consumed prior to a training session, these all affect the energy someone might be feeling or for the latter not feeling. Now I'm not saying you won't every need some boost of energy during your workouts but let's make sure that the groundwork is being done before we try to turbo a 1989 Chevy Cavalier with rusted out doors and a muffler that's dragging behind. You get the point right? POINTLESS!! But if you are going to drink an energy drink prior to an all-out sweat fest at the gym, might I suggest we turn to the trusted coffee bean? There have been numerous studies that show promising favor to caffeine ingestion before a workout, such as decreased perception of pain! What?!?! Yes that's right, it won't make you Superman but those last few reps in the squat rack might not feel so bad! Oh and it's also an appetite suppressant, so maybe you won't eat those cookies Joe from accounting keeps brining during the holidays, @#%$& you Joe!
3. Do I need more protein?
First off you need to see if you're getting enough protein through your daily food intake, and if that's happening then I'd say no! Save your money to buy some cool gym clothes, because if you're like me that's all you own! But if that's not you and you do need more protein then let's try to get it the old fashion way! No I'm not suggesting you go out and milk a cow and de-feather a chicken, unless you happen to live on a farm with such animals.. Kuddos to you. What I'm simply suggesting is that you try to reach most if not all your caloric requirements from whole foods. But Frank I cut my chicken in half, it's not whole anymore! No what I mean by whole foods are lean ground cuts of meat, chicken, eggs, milk, beans, vegetables and nuts.
4. If I take this fat burning pill I don't have to work as hard, right?
As much as I would like to tell my clients yes, we still haven't yet come to the point to where you can pop a pill and the fat magically melts away. That being said, I know some of you are like but Frank they have this pill and it's approved by the FDA to help you lose fat and my Cousin Linda's Stepmom's Brothers Best Friend took it and he's super skinny now! Well kudos to him, I'm sure he did more than drink 40's and watch re-runs of COPS while smashing an industrial size of bbq pork grinds! Let me digress there is a difference between what your Dr. would prescribe you and what your neighbor down the road bought at GNC. Next time you happen to pop into one of those establishments take a gander at the back of a label of one of those fairy tale fat burning bottles. Besides the onslaught of "Proprietary" blends, it's mostly…. (Drum Roll) Caffeine! Tada!! And why might they put caffeine into a "fat burning pill" Because they know that Joe from accounting will keep bringing in those sugar laden treats and you won't be able to keep your fingers off of them! Unless your stomach is telling your brain "Hey man, I'm full and I've got some TPS reports to get done"! So for the time being, save your wallet and your self-esteem from the yoyo dieting and make a whole lifestyle change to feeling healthier.
5. I head this testosterone pill will help me put on 10lbs of muscle in 90 days!
Let me just address this quickly and simply. No! It won't, sorry Bro.. Thiers been numerous studies done on the common ingredients found in modern testosterone pills that suggest you've got a better shot at shaking a magic 8 ball and gaining muscle then you do by taking these pills. But Frank, Bill down the road took Road Rage Triple Z and is benching 335lbs for reps! Placebo affect my friend, or in a case of my own from taking a supplement they actually had legal ingredients in the pill and I was in fact taking a steroid. Another common reason Bill down the road bench has gone up, is Bill is actually Training vs Working Out! So unless you're sticking a needle in your butt ( WHICH I DO NOT INDORSE ) or you have in fact gone to your doctor and your testosterone levels where tested and you were prescribed something by your LEGIT doctor, I'll say again.. save your money!
Well it sure seems like I'm pretty much against supplements, and well I'm not. But I really don't trust the way the FDA "handles" the regulation of them Click the link to read for yourself http://www.fda.gov/Food/DietarySupplements/default.htm And most of the time people view them as short cuts to temporary physique changes, nothing wrong with that! But let's remember the story of the tortoise and the hare, slow and steady wins the race. Set Goals, stay consistent in your endeavors and remember anything worth doing, is worth doing right!